---
Volunteer Opportunities
Click below to sign up for Current Volunteer events!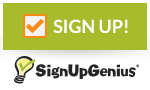 Saturdays 9am-Noon
Please join us for weekly volunteer sessions at the Hempstead Plains! Tasks include hand weeding gardens and pathways, removal of invasive shrubs and vines with hand tools, and many other seasonal tasks!
Directions can be found on our website.
Children under 14 years of age require a parent on site. All volunteers will sign a liability waiver prior to working. We have bathrooms on site, and please bring water, snacks, sunscreen, bug protection, and comfortable clothing!
---
Professors, students, community leaders, benevolent groups and citizens continually share their time, energy, and creativity, and even make new friends.
There are many opportunities to volunteer with Friends of Hempstead Plains at Nassau Community College, Inc. For example, volunteers participate by ensuring that the unique grassland prairie habitat is preserved and continues to host a variety of species, including the agalinas, with the pink flowers, below.

We welcome groups who wish to participate in a meaningful community service project as well as Boy Scout Eagle Scout Projects, and Girl Scout Gold Award projects. We even welcome tourists as volunteers to our region.
We also have Special Projects that people can engage in to develop work force skills, a portfolio of personal enrichment, and/or the opportunity to add an extra level of realism to their student assignments.

We even go so far as to have positions on our fundraising, outreach, conservation and education committees, as well as positions on our Board of Directors that open up as our directors launch into new phases and create openings for others.

If you are interested in becoming a volunteer please e-mail info@friendsofhp.org and include the name, contact info, and availability of the volunteer(s) and age if under 18.
Of course, you can become a member, as well.
Special Projects
Help Wanted
It is possible to work on some of these projects virtually with us.
Field Work Opportunities
Environmental Science: Botanists, Ornithologists, Zoologists, Biologists
Habitat Management: Invasive species removals, maintenance of trails and display gardens
Geographers: GIS/GPS assistance, Mappers, Aerial Photo Archival
Marketing Opportunities
Video Production: Script Writers, Camera Operators, Sound Engineers
Web Development: Content Writers, Social Media Interns, Email Development
Publishing: Article Contributions for newsletter and website
History: Content Creators
Administration Opportunities
Engineering: Renewable Energy, Sustainability
Education Specialists: Museum Designers, Curriculum Experts, Tour Leaders, Lesson Planners
Business: Fundraising, Advertising and Marketing, Grant Writers
Pursue your passion while participating with other interesting people on a good cause.
---